PPD Polished Billet Throttle Cover
100 % CNC machined aircraft quality 6061 aluminum alloy, polished to a show quality
finish and made in

USA!
Why spend $30,000 on a quality vehicle and lift the hood to be disappointed? This extreem high quality throttle cover will show off the engine bay to a look that totally changes the perspective of lifting the hood!!
Through the latest in technology in high speed CNC machine tools, state of the art cad cam software, 23 years CNC machining and design experience, made possible a 15 lb to 2 lb billet hogout, polished, waxed, acrylic enamel painted lettering, and stainless steel hardware, all for under $100.00.
Our business philosophy is simple, highest of quality standards and customer needs and input are #1. We offer a 30 day complete satisfaction guarantee. If you are not completely satisfied with your new product, simply contact PPD for return authorization for full refund.
Choose from 4 plate designs.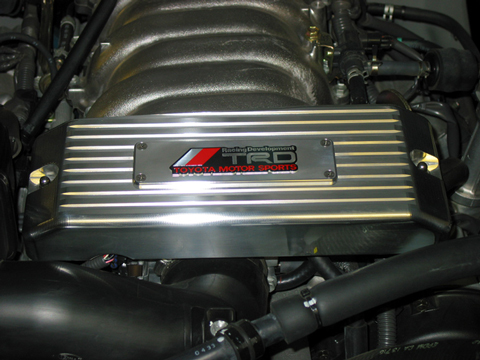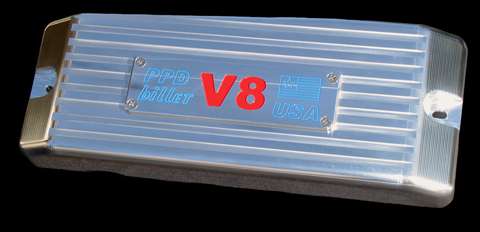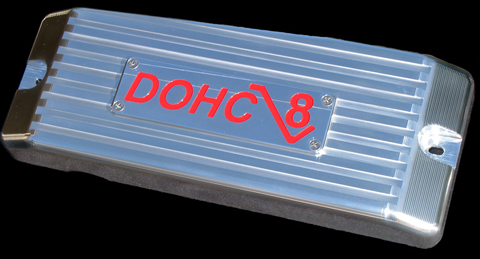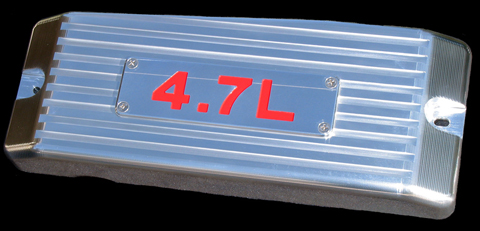 **Please list year of vehicle during purchase, there are 2 different covers depending on year. Also there is a choice of 3 different top plate designs
*** PayPal only. Please add year of vehicle, and cover style.
All shipping will be UPS ground, buyer pays $9.50 anywhere in US.
Visit ppdbillet.com for more accessories.
Please take a moment to read what our customers have taken the time to write about us.



Amazing!
...this bad boy is better than anticipated. IMHO, pictures barely scratch the surface on the quality of this product! This is by far some of the best construction ever! everyone should get one!
T.B.


Yup, I got my cover yesterday and I gotta say this thing is beautiful. Even the packaging is first class. Again, thank you Kevin for an excellent job and put me on the list for the next project, even if I don't know what it is yet.
A.O.

Was out of town most of the week and came home late last night to a nice surprise! I just had to open it before I went to bed! Excellent workmanship Kevin...packaging, instructions, etc. are all top notch. Looking forward to installing it tomorrow...
Thanks again!
Jim.

Got mine the other day. GREAT MOD! The quality is awesome. You did an excellent job. Thanks again, and let us know about the new top plate. Judging from the TB cover, can't wait to see what the new top plate looks like!
K.B.


I got mine today! I gotta say "Wow" what'a mod.
S.J.

Got mine today and installed it right away. This thing is sweet! I chose the blue top plate if anyone want to see it I attached a picture of it. You can see a larger picture in "My Photos". Aloha & a big Mahalo (thank you) to Kevin!
P.S.


The brown truck delivered your package. Thanks for the high quality workmanship and outstanding cover, Sure made me want more. Please advise when your new project comes to life. P.F.